Q Carriers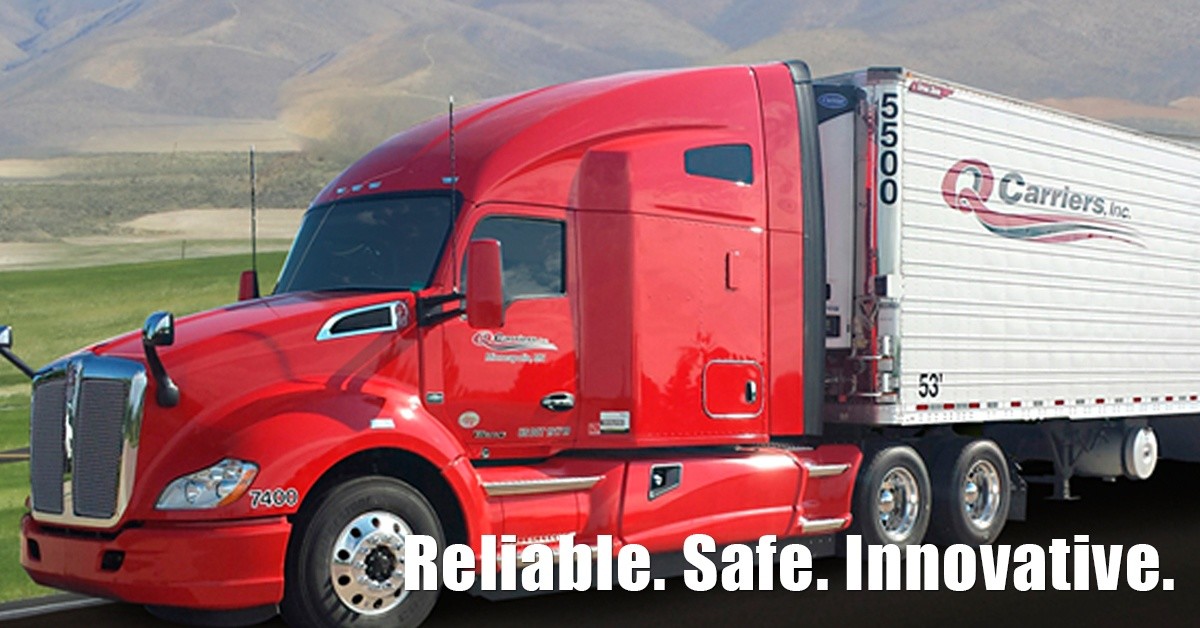 Truck Driving Jobs at Q Carriers
This company's jobs will be updated shortly...
Benefits
Health Insurance
Vision Insurance
Dental Insurance
Life Insurance
Retirement Plan
Paid Vacation
Paid Weekly
Layover Pay
Direct Deposit
Extra Stop Pay
$1500 Sign On Bonus
Company Overview
Q Carriers
844-727-2681
COMPANY DRIVERS
Choose a driving career with Q Carriers
Drive for Q Carriers and discover for yourself the satisfaction you get from driving for a leader in the trucking industry. They have driving opportunities that will meet your personal and professional needs, whether you own and operate your equipment, lease a truck from our leasing company or work as a company driver. Regardless, they will work with you to determine a situation that's a good fit.
They are hiring company drivers for regional routes. Q Carriers has a regional fleet that is driven by company drivers. These loads go less than 800 miles throughout the Midwest. You'll drive late-model equipment with the latest technology and all the features to make the ride comfortable and safe. Most of their trucks have automatic transmissions. They pay by the mile plus a benefits package.
Join their team of long-haul drivers. Q Carriers is licensed in 48 states and Canada, with traffic lanes through the South and Southeast. They offer excellent compensation programs, competitive benefits, and on-site repair work. The fleet includes late-model trucks and 53-foot air-ride refrigerated trailers, all of which are five years old or newer.
Call Now or Apply Today For More Info!
Contact Info
Q Carriers
1415 Maras Street South
Shakopee, MN 55379
Phone Number
Recruiting : 844-727-2681
Connect with Q Carriers