Star Transportation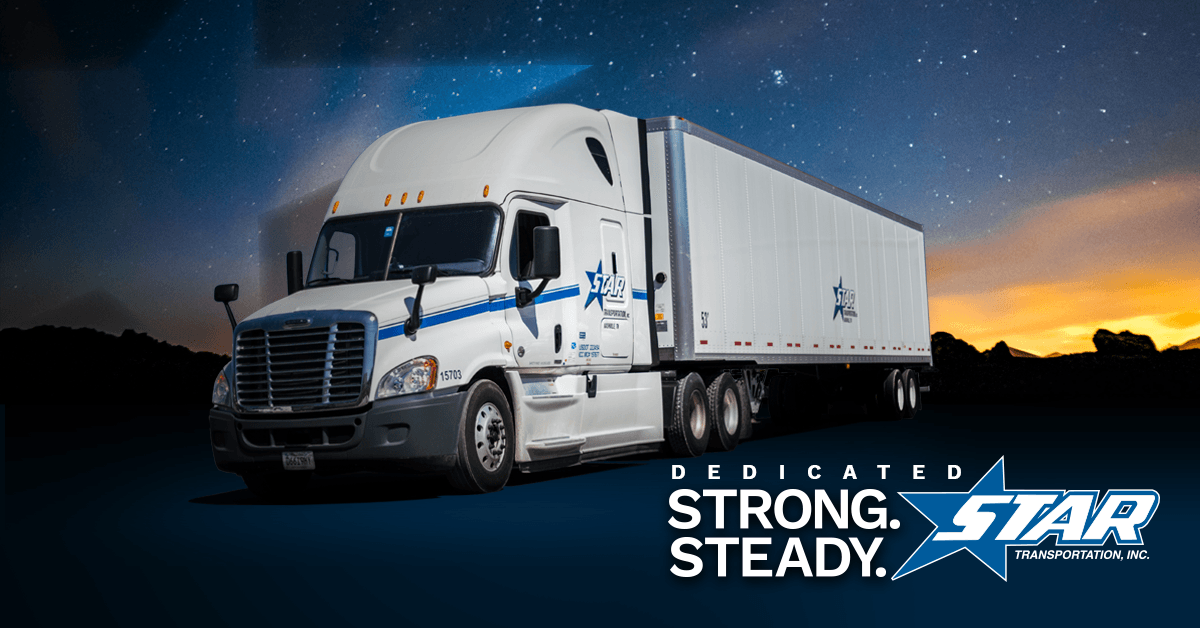 Truck Driving Jobs at Star Transportation
This company's jobs will be updated shortly...
Requirements
Driver Type(s)
Company Driver
Owner Operator
Student Driver
Benefits
Health Insurance
Vision Insurance
Dental Insurance
Life Insurance
Cargo / Collision / Liability Insurance
Retirement Plan
Paid Vacation
Paid Weekly
Layover Pay
Pickup/Drop Pay
Per Diem
Paid Fuel Surcharge
Paid Orientation
Company Overview
Star Transportation
844-461-2858
Headquartered in La Vergne, TN and founded in 1980, Star Transportation has built its reputation on providing quality Dry Van truckload services to a large, reliable base of customers. At Star, we guarantee our drivers a successful career by providing elite driving opportunities to the industries top prospects.
Star Transportation is seeking motivated CDL-A drivers to join our dedicated fleet. With dedicated routes at Star, you'll enjoy dependable miles with weekly home time.
Contact Info
Star Transportation
1116 Polk Avenue
Nashville, TN 37210
Phone Number
Recruiting : 844-461-2858